Who doesn't want to increase the speed of the website? Every website owner thinks that more visitors come to a website and perform actions (inquiry, call, purchase, etc.).
But the main question is "How to attract more visitors to the website?" Here, I bring a concept which will increase the website speed which attracts the visitors to stay more time on a website.
Hope you may have heard the word "Website Caching" and also know the importance of it but never give attention to this point while developing and promoting a website, right?
Mostly, website owners believe that they don't have enough technical knowledge to set up website caching on their website. But it's too easy to set up especially for the WordPress website owner although, finding the right WordPress caching plugin is a daunting task. Why?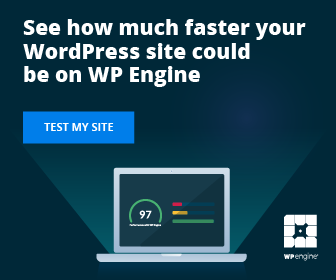 Recently, I have searched for a query "WordPress Caching Plugin" on Google and got around 19,50,000 search results; it may be more than this number when you search.
How could you find an appropriate one for your WordPress website? But with this post; you will have a better idea that which one is right for your site?
Before moving on, let's understand what actually a Website Caching is.
Website Caching
A common technology which is used to compress the web pages to alleviate its size so, website pages load faster than before and visitors do not need to wait for more time.
To load the page faster & reduce server resources usage, it builds a static HTML code of a PHP page which displays when a visitor opens a website page again.
Mainly two types of website caching technologies available
1. Client-side Caching
2. Service-side caching.
Difference is here. Code compression and minification technologies are there to reduce page loading time.
Before times, most of the website owners neglected "caching" as it required technical knowledge to edit core WordPress code and sometimes website files too.
Today, a plugin can do this task easily and you do not need to be a technically sound person. It's as simple as we install the software in desktop and/or app in mobile.
Within the definition, I have explained that caching can increase the website speed and needless to say, a faster website can bring more visitors to a website than a slower one.
Now the very next question is "how to check the load time of my WordPress website?" Here below are the tools that you should use to calculate the website speed and anything related to speed issues.
Pingdom
GTMetrix
Google Page Insight
StatusCake
Uptime Robot
Monitis
Once you know the loading speed of your website the very next step is to reduce the loading time. How? A right caching plugin is enough.
Keep in Mind: An ideal time of a faster website is 3 or below seconds. If your website takes more time than 3 seconds; you will lose a significant amount of traffic.
For the WordPress users, caching a website is easier but finding the right one is much difficult task ever. Don't worry, we have displayed some of the best WordPress caching Plugins you should install ASAP.
Simple Cache
It's a completely free plugin and invented by Taylor Lovett. He was tired of unnecessarily difficult caching plugins which are too hard to install and configure and so, he created a plugin which is easy to install and configure and named "Simple Cache".
Key Features
One-click install and having an ON-OFF switch. That's it, no need to configure 50+ settings.
Easy to remove
Easy to clear the cache whenever you need
Gzip compression enable/disable option is there.
Cache Enabler
Created by KeyCDN, a free WordPress caching plugin without many configuration settings.
It builds a static HTMP page & stores it on the server disk means when a visitor comes to a website, the server display static HTML from server disk instead of performing the backend process which improves the site performance.
Key Features
Efficient Disk Cache Engine
Manually clear the cache of a particular page
Automated purging of the cache
Multisite Support is available
Minification of HTML code and JavaScript
Expiry Directive
HTTP/2 Focused
And Much More.
WP Super Cache
WP super cache is one of my favorite plugins and uses it for almost all my clients' WordPress website. Currently, WP Super Cache is active on more than million websites.
Similar to other caching plugins, it creates HTML version of your WordPress website pages and serves it directly without getting data from server side or backend to reduce the loading time.
Key Features
Support Mod_Rewrite, Legacy and PHP type caching
CDN Support
Serve Static HTML pages
Cache Preload
W3 Total Cache
This Free plugin is well-known for "10X faster site performance". Same like WP Super Cache, this one is also installed on million+ websites.
It is the best for advanced users as it comes with the several latest features like caching in many deep levels, post and code minification, good support for CDNs and much more.
Downside: Required technical knowledge (It can be managed by watching tutorials online.)
Key Features
Caching of pages in a memory on the server disk
Minification of pages and feeds
SSL and AMP support
Provides several security features
Caching statistics for site performance insights
Minification and compression of embedded, 3rd party and inline CSS
Wrapping UP
I know it's too early to wrap this post but my intention is to provide the best WordPress Caching Plugins which are easy to install and configure simply.
Thus, I listed only 4 plugins while there are 100+ plugins related to caching but not all are worthy. Let me know if you need further information about these plugins or instruction on how to install and configure them.
Still Not Convinced to Install Plugin?
Let's do a test. Then after it's up to you to install a plugin or not. Check your website speed before installing any plugin for your WordPress website.
The preferred tools are Pingdom and GTMetrix. Note down the page size and load time in an excel sheet.
The next step is to download, install and configure any of the above plugins. Then check the website load time and page size using Pingdom and GTMetrix tools again. Mention them in the excel sheet. Compare both the results.
I hope you will be convinced, but I wish you will share your results in the comment section and suggest others to use your favorite caching plugin.